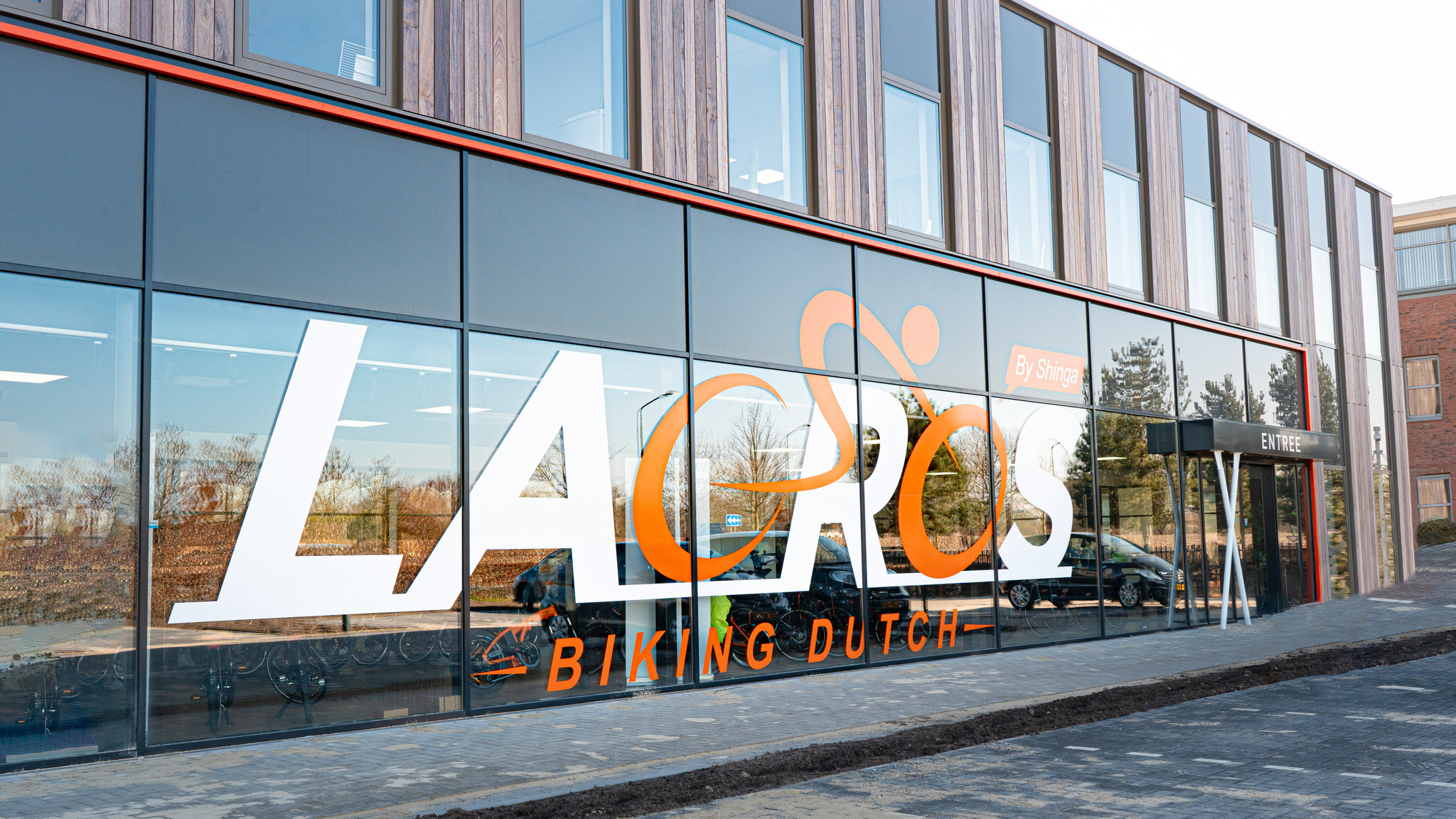 We do business in a socially responsible manner
Corporate Social Responsibility (CSR) has been relevant for years already. CSR means that organisations are aware of the consequences of their actions regarding humans, environment and society. In other words, organisations take care of their staff, the world and the community. We at Lacros take CSR extremely serious. Why? Because we truly care about a better world for tomorrow. The world in which our children grow up. How we do this? Read some examples on this webpage!
---
Sustainable product

The electric folding bike is comfortable, a quality product and also very beautiful. That's not all though! An electric folding bike is the means of transport for the world of tomorrow. The release of CO2 gasses is one of the biggest issues in the current climate crisis. One of the main reasons for this problem is the exhaust emissions of cars. For example:

For every liter of petrol that a car use, it release 2269 grams of CO2. For every liter of diesel, it  release 2606 grams, and a liter of LPG release 1610 grams! For clarification; according to the CBS (Central Bureau for Statistics), 4,33 billion kilos of petrol were used only in The Netherlands in 2019! We'll leave it up to you to calculate the amount of CO2, released by the usage of cars worldwide.

A Lacros electric folding bike is a good alternative for the car. Fit for short journeys and convenient to use, especially with a Lacros bike. The biggest profit is zero CO2 emission. That is why we dare to say that a Lacros electric folding bike is one of the best means of transport for tomorrow's world. 
---
Business Supporter WWF

Electric folding bikes from Lacros ensure less car use and therefore lower CO2 emissions. However, we know that that is not enough for a clean world in the near future. We want to step up our game, and that is why we reached out to the WWF. This resulted in an official business supportership. That means we invest together with WWF in saving the forest. More specifically, we support the recovery of the Atlantic rainforest.

A beautiful area, reaching out over Brazil, Argentina and Paraguay. By now, 80% of this rainforest is vanished so the need is extremely urgent. Owning over 400 different kinds of trees, and a crazy amount of animal species this is an extremely serious matter. This must be protected at all costs, and that is where we fight for! With our contribution, 2.000 trees will be planted in this area, on a yearly basis! Doing this, we recover the ecological system and we compensate the CO2 emission of other means of transport. Let nature benefit.
---