The Sierra electric folding bike is equipped with a powerful 250W mid-engine from the BAFANG A-brand. With a sturdy frame and a powerful 14.5Ah/36V Lithium-Ion polymer battery, this electric folding bike is the ideal travel companion! You can drive against strong winds or up a steep slope without any problems. Electrically assisted you can easily reach a range of 60-100km. The Sierra is comfortable and easy to use. Within 10 seconds it is easy to fold and store in your car, boat, caravan or camper.
A rust-resistant chain, suspension seat post and a ringlock are included in the price.
---
POWERFUL BAFANG MID-ENGINE WITH 8 SHIMANO HUB GEARS
The mid-engine Sierra provides very powerful support in any situation, such as long distances, upwind or up steep slopes. The 250W mid-motor from Bafang is powerful enough and very reliable. In combination with the 8 gears, the Sierrra has a very natural cycling experience with assistance.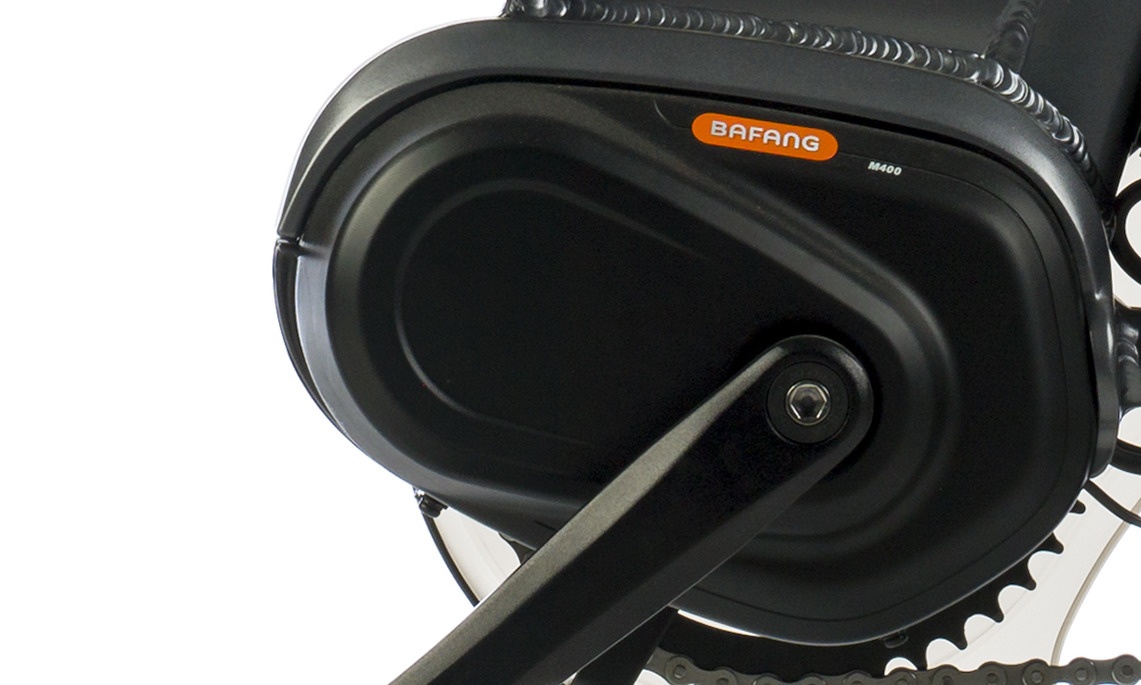 ---
SOLID FRAME
The frame of the Sierra is easy to fold in a few steps. Despite its compact size, the frame feels very sturdy and the cables are safely concealed in the frame.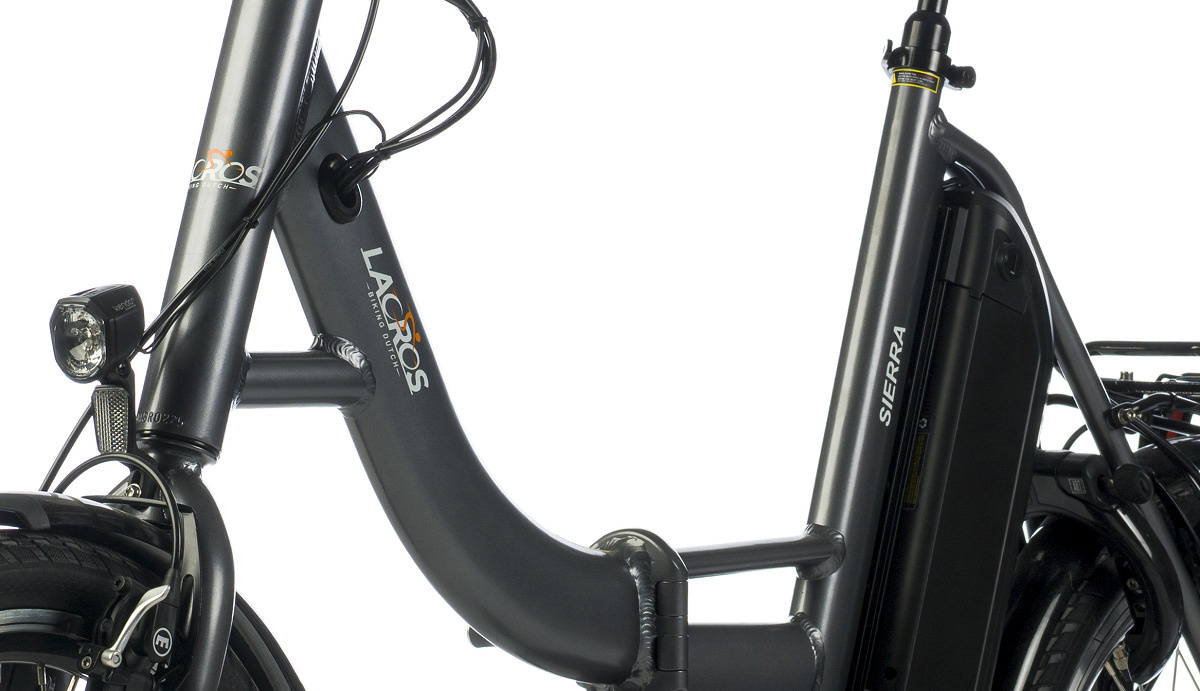 ---
POWERFUL 36V LITHIUM-ION POLYMER BATTERY WITH LOCK
The Lacros Sierra is equipped with a 14.5Ah/36V Li-ion Polymer battery that is light, powerful and durable. The 14.5Ah battery has a standard range of over 60-100km. The battery is removable and secured with a lock. A charger is included with the bike.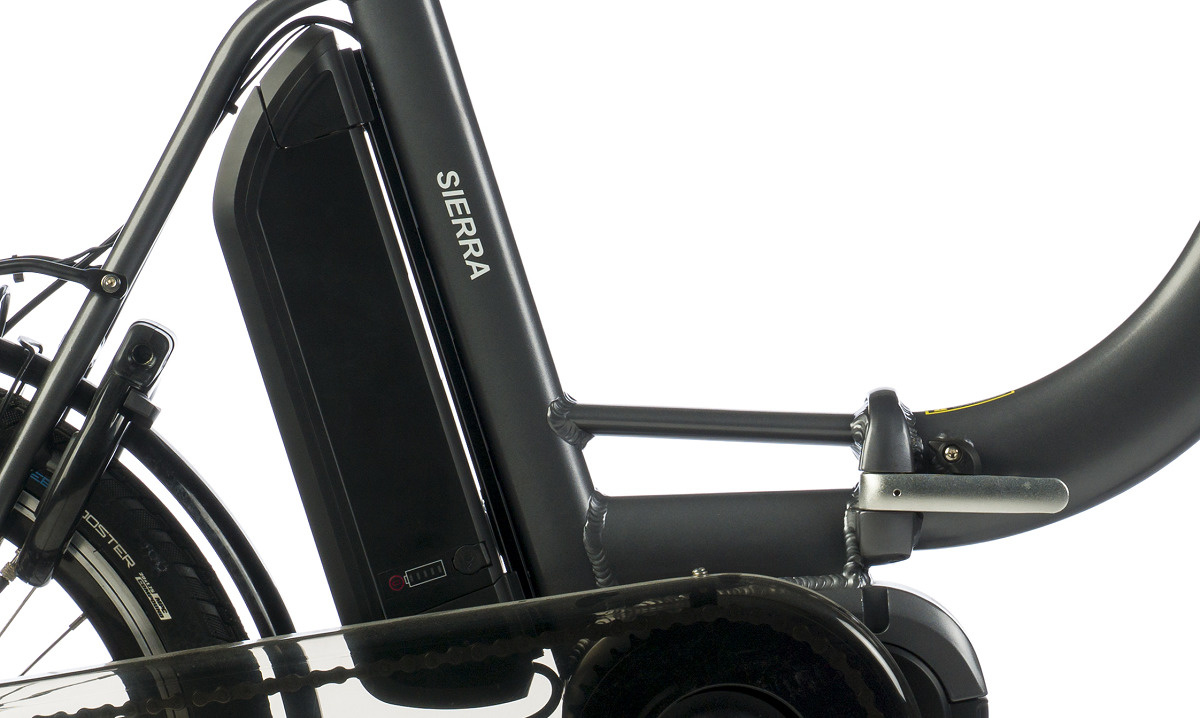 ---
LCD DISPLAY WITH 5 SUPPORT POSITIONS
The LCD display is located on the handlebars with which the electrical assistance can be adjusted. You can easily operate the 5 support positions with two buttons on the control unit. The display is illuminated and easy to operate. At the touch of a button you can read a variety of information, such as speed, distance and battery usage. The support stops at speeds above 25 km per hour. This is determined by Dutch law. The LED lamps can be operated via the control unit.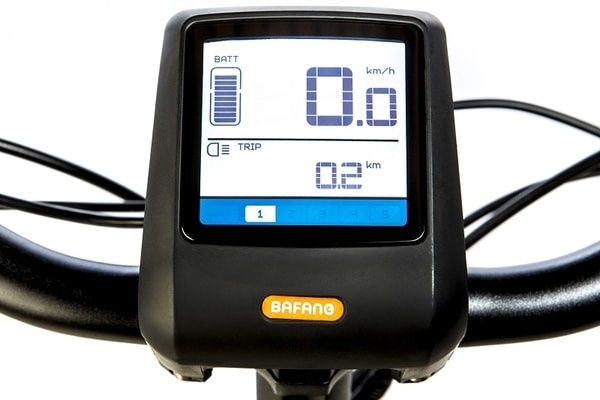 ---
SILENT AND SMOOTH SPEED WITH FOCUS ON COMFORT
This Sierra E-bike with 8 gears, 20 inch wheels and a smooth mid-motor ensures a carefree ride. The stiffness of the frame, the smooth and silent speed of the 250W BAFANG motor and the feeling of control that this e-bike brings will ensure that you go for a ride with a fresh sense.
---