The electric folding bike Lacros Canter C200 is equipped with a powerful 250W rearwheel motor from AIKEMA. With sturdy hinges, a smooth fork suspension and a powerful 36V Lithium-Ion polymer battery, this electric folding bike is the ideal travel companion! You can ride against a strong wind or climb a steep slope without any problems. Electrically assisted you can easily reach a range of 40-80km. The Canter is comfortable and user-friendly. Within 10 seconds it is easy to fold and store in your car, boat, caravan or camper.
---
POWERFUL AIKEMA REAR WHEEL MOTOR WITH SHIMANO 7 GEARS
The Lacros Canter C200 with rear-wheel motor gives, if desired, a very powerful support in every situation, such as with long distances, against the wind or against steep slopes. The 250W motor from AIKEMA is very quiet, powerful enough and very reliable. In combination with the 7 gears and an efficient magnet rotation sensor, the Canter has a very natural cycling experience with support. The bicycle is equipped with disc brakes for more powerful and less abrupt braking.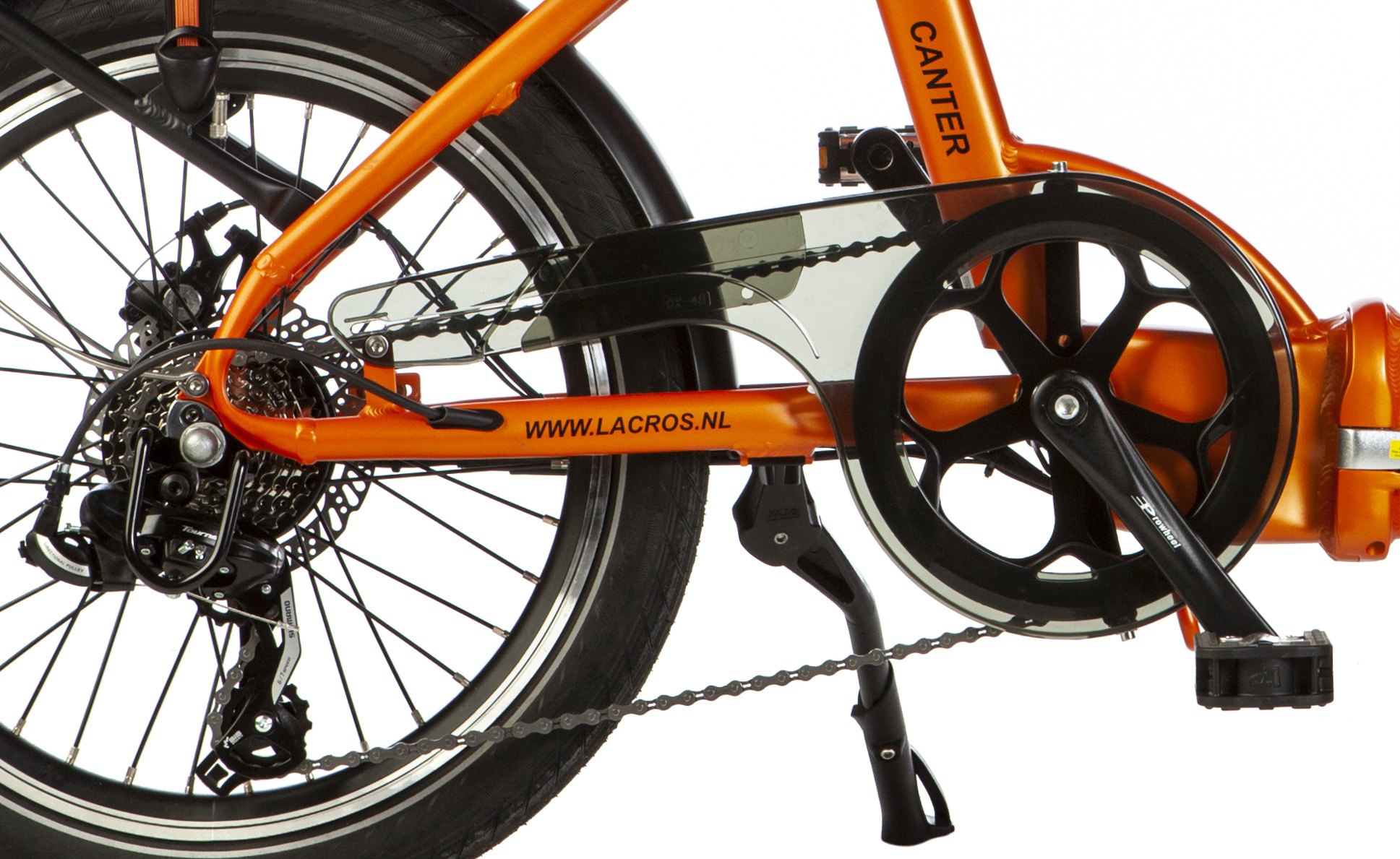 ---
SMOOTH FRONT SUSPENSION
The Lacros Canter C200 is standard equipped with a front fork suspension for more comfort while driving. A spring seat post is available as an option.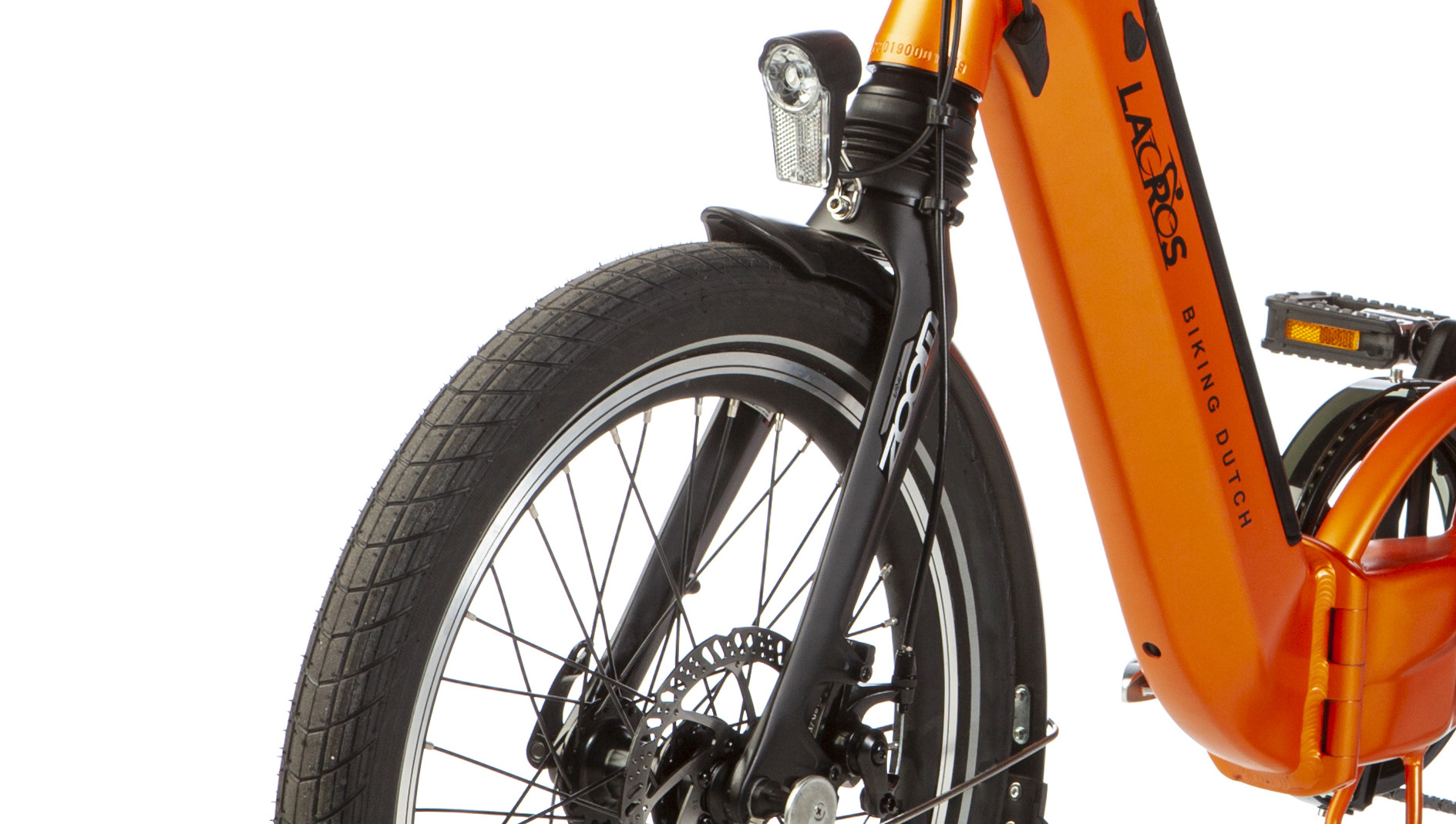 ---
POWERFUL 36V LITHIUM-ION POLYMER BATTERY WITH LOCK
The Lacros Canter C200 is equipped with a 13.6Ah/36V Li-Ion Polymer battery that is light, powerful and durable. The 13.6Ah battery has a standard range of more than 40-80km. The battery is located in the frame and is removable and is secured with a lock. A charger is included with the bike.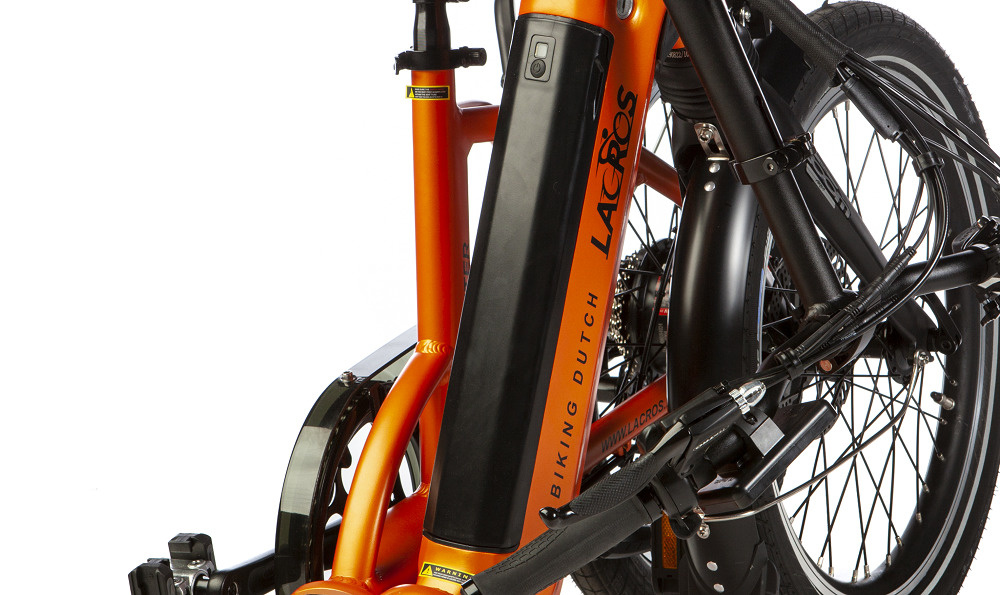 ---
LCD DISPLAY WITH 9 SUPPORT POSITIONS
On the steering wheel is the LCD display with which the electrical support can be controlled. The 9 support positions can be easily operated with two buttons. The display is illuminated and easy to operate. By pressing a button you can read lots of information, such as speed, distance and battery usage. The support stops at speeds above 25 Km per Hour. This is determined by Dutch law. The LED lights can be operated via the LCD display. The display has a USB connection on the back. This gives you the option to charge your phone or navigation while riding.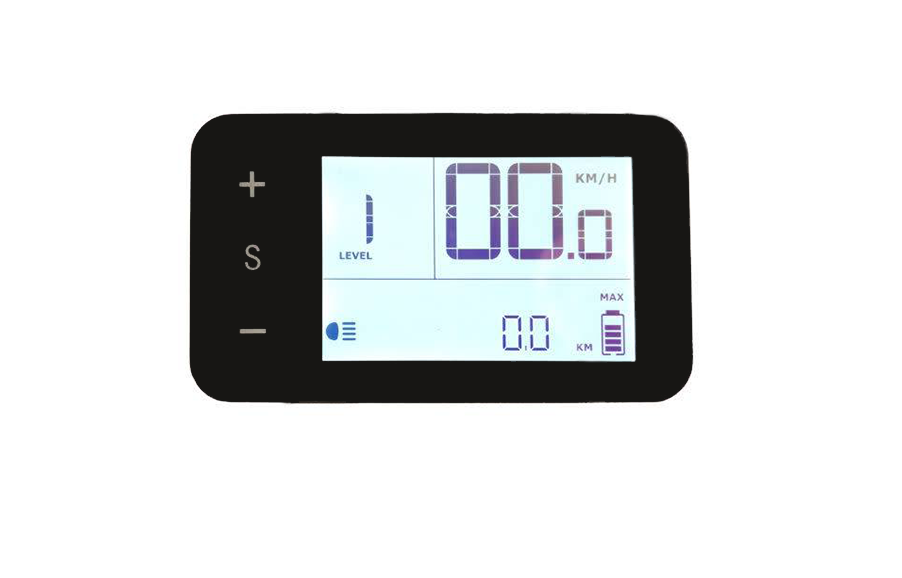 ---
QUIET AND SOFT SPEED WITH FOCUS ON COMFORT
This Canter E-bike with 7 gears, 20 inch wheels and Tektro disc brakes ensures your carefree ride. The stiffness of the frame, the smooth and quiet speed of the 250W AIKEMA motor and the sense of control that this e-bike entails, make sure you cycle with a good feeling.
---